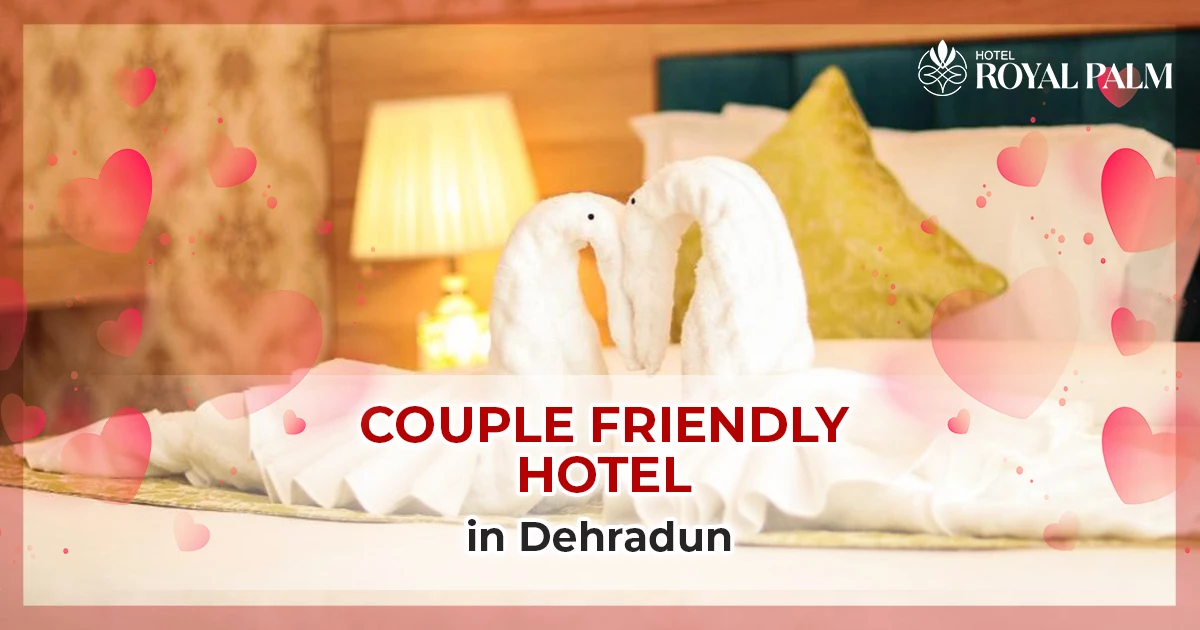 Best Couple Friendly Hotel in Dehradun
Hotel Royal Palm ensures the facilities designed for your loved one is truly an unforgettable feeling for you. Hotel Royal PALM ensures hasslefree check-in to our local guest with local ID cards and unmarried couples are allowed, constituting a couple free environment with no interference in any individual even if you are unmarried once you get accommodated in the room along with the allotted room the hotel ensures the Right to privacy is maintained ensures the safety of the guest with no hindrance.
Hotel Royal Palm has ensured recreating the loved ones their moments by our decorative and innovative ideas in the room ensuring the satisfaction of the customers' demands.
Hotel Royal Palm ensures special privileged to its local guest/couple by ensuring early check in along with amend stay. Hotel Royal Palm ensure attending to special requests of our couple/guest to entice couples in our property. Especially when it comes to guests looking to impress their partner.
We look forward to fulfill the guest ideas and innovation with arranging our roof top candle light dinner on special requests.
Yes, we are happy to host you. Adults are also part of couple-friendly hotels. But with your ID proof. Any requirements of yours just let us know.
Short stay and night stay for couples. Free WiFi, AC, &clean rooms. Couple friendly day use hotels.Pay at hotel.
Book the best couple friendly hotels near you. unmarried couples & local id. 100% Secure & safe.